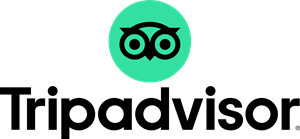 Relax, unwind, and soak in Nature Such a treasure of an outdoor woodland experience with the bonus of a hot tub and a gorgeous view in Southern IL wine country. So relaxing and rejuvenating.... Cozy and not too rustic. Close to town and Kite Hill winery, but private.
Vacation Woodland Cabins are so amazing! My husband and I enjoyed the most peaceful and tranquil week! We enjoyed the wildlife, feeding the turtles and birds, and a fire every evening! We are already planning on returning next year! Jim is wonderful making sure we had everything we needed!
70h birthday celebration My best friend and I were celebrating our 70th birthdays at Woodland cabins. We stayed in Southern Comfort and it was one of the best vacations I've had. The cabin was beati8ful and very clean with all the amenities even washer/dryer. We had a slight problem when we got there and Jim was there in less then fifteen minutes and called and had our problem fixed within an hour. Outside of the excellent service, the grounds, hot tub and turtles made our stay delightful. I hope to go back next year for an entire week no just five days.
We'll be back! This was our 2nd visit to Woodlands Cabins and we'll definitely be back! So comfortable so relaxing. Everything you could want for a weekend getaway. And so close to the Shawnee Wine Trail. Feeding the turtles was so cool!
Great getaway Great cabin, very clean and has everything you need to feel at home. Nice view of lake and trees, fire pit, and a deck. Only rents to couples, so it's very quiet and you can't see the other cabins, close to town.
Impeccably clean and cozy! Woodland Cabins is a great spot for a couple to get away. The Woodsong cabin is tasteful, cozy, and impeccably clean. We enjoyed the pond and feeding the birds and the many turtles! Thanks for including the bird and turtle food!
Woodsong Cabin, heaven on Earth Comfortable relaxing cabin with all the amenities you need except for WIFI. But, we lived without it and enjoyed the ambiance of this woodland paradise. Loved birdwatching and chilling out on the deck. Hot tub was a plus and had a great view of the pond. Went to Giant City State Park and had a wonderful lunch in the lodge. Also took the wine trail and bought wine at the Peachbarn Winery which is owned by one of my former students. So if you want a neat excursion in southern Illinois come to Woodland Cabins just outside of Carbondale and soak in the good country Living. John & Carol Graham
Lovely and Beautiful! We have stayed at Woodland Cabins, specifically Fern Glen Cabin, 3 different times. We love it! It is secluded, quiet, beautiful-regardless of season- and always clean and neat. We enjoy the hot tub, relaxing in such a lovely setting. We see deer, various birds, and turtles in the small lake. We will continue to make trips to Woodland Cabins in the years ahead.
Woodland cabins Woodland cabins never fails to provide a great time! Such nice touchs from decor to the bird and turtle food. You will not find a cleaner place to stay. Love all of cabins, hot tubs, and the grounds.
The Perfect Couples Retreat Woodland Cabins is the perfect couples retreat! My husband and I have visited several times. We enjoy all of the amenities including the outdoor hot tub, firepits, and the lake access to feed the turtles. The cabins are well appointed, clean, and comfortable. And just a short drive away from beautiful hiking trails and the Shawnee Wine trail. The perfect spot for a romantic and peaceful getaway!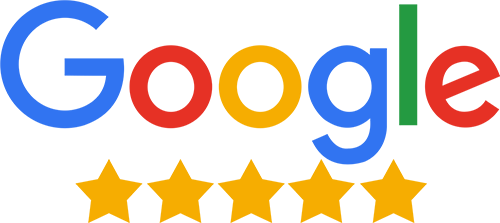 We enjoyed the views, hiking, wine trail, orchards, & just spending time at the cabins. We had plenty of firewood, turtle food, & jacuzzi time to share, along with our wine. The sunsets were quiet & magnificent, making our trip extra special. Just remember a flashlight & some fire starting material for a perfect trip!
Great couples retreat
Steve Clifford
2023-05-26
Very relaxing getaway! We have stayed three times and enjoyed every time!

Nastor Bafethu
2023-09-15
recommends
Mrs Robert Stella assisted me firstly with obtaining my first profit and then the subsequent investment renewal, when we withdraw the initial first amount of $17,000 with just a deposit of $1500. Her communication throughout both processes was fantastic and she made everything easy for me to understand. I have recommended Stella to friends and family who are looking for a friendly and professional Forex/Stock & Crypto Expert trade service. Thanks Robert Stella Whatsapp +1(717) 742-0664 Email:
[email protected]
Rachel Olliges Gettemeier
2023-04-25
recommends
Woodland Cabins is the perfect couples retreat! My husband and I have visited several times. We enjoy all of the amenities, including the outdoor hot tub, firepit, and lake access. And we especially appreciate how well kept and clean the cabins and property are.
recommends
My wife and I have stayed here twice. Both, we stayed in Fern Glen. The owners really take care of the property and care about your comfort while there. It's so peaceful and beautiful. The wildlife is at your door and serenity all around. Every couple should take advantage! Tony Wilson
recommends
It's an absolute oasis. The owners have thought of everything so we just settled in and took advantage of the serenity. Highly recommend this place - we'll be back for sure.
recommends
we would recommend these cabins to anyone and everyone. we've been twice and we will definitely be coming back. Such a peaceful place and the owners are great people. We love fishing and feeding the turtles, birds, squirrels and even the momma raccoon w her babies. Very Highly recoommend if you want a quiet peaceful trip to come and stay in one of the 4 cabins.❤❤❤
Janet Seagraves
2021-12-20
recommends
Lovely, cozy cabin in a peaceful woodsy setting. Perfect romantic getaway. Close to the Shawnee Wine Trail. We will definitely be back!
recommends
Such a nice place! Exceeded my already high expectations. Cabins are very well appointed, super clean and comfortable. Enjoyed the fire pit, hot tub, and feeding the turtles. We can't wait to come back.
Brock Aumiller
2021-07-23
recommends
This place is great for a weekend get away!!!
Jeannie Wilfong
2021-07-18
recommends
Just came back from a weekend at the white tail cabin with my boyfriend. The pictures don't do it justice. It's a beautiful cabin and the surrounding area is just gorgeous! We really enjoyed feeding the turtles, they were so funny to watch and there was so many of them that came once we started throwing the food out. We saw several deer, including a fawn that walked along the edge of the lake right in front of us last evening. The hot tub was so relaxing and very clean and well kept. As was the entire cabin, very peaceful and comfortable and clean and well kept. We only visited one winery but there's so many to choose from. We will definitely be back and highly recommend these cabins to anyone looking for a relaxing, romantic getaway.
recommends
A+ property. Jim is a great host & good guy!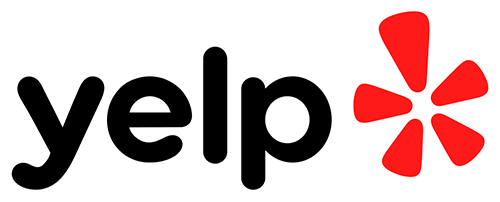 The place to relax and unwind. It's simply magical - will come back many many times!!!
This getaway was a life saver. After some research and comparison on other options in the area, I set up a reservation online. The pictures of the interior (and exterior) looked amazing. We stayed in the Woodsong cabins. The accommodations were great, and everything was very clean and functional. It was very comfortable - the atmosphere, the furniture, and view. We were lucky to have nice weather in February and used the jacuzzi all weekend as well as sat outside. It was delightful to get full use of the layout and grounds. The location is close to Carbondale so very convenient for food/entertainment or grocery shopping. If you want a weekend getaway that's just close enough to resources and shopping but still rural - Woodland Cabins is the perfect place.
We didn't want to leave. I almost didn't - seriously. If I didn't have so much work to come home to, we would have spontaneously stayed an extra night. You'll feel like home here. We stayed in the Fern Glen cabin which is a little further away from the other 3 that are closer together and on a pond. We were just there this past weekend (in December), and they had a Christmas tree in the living room! It was a wonderful surprise that really rounded out the experience. The fireplace is awesome. There is a fire pit outside, but we didn't have the chance to use it. We DID have the chance to use the hot tub (twice), which was awesome! There's something about being able to soak in a hot tub outside in the middle of December. It was very clean and a nice hot tub. Inside the cabin, they have everything you need. Full kitchen, huge bathroom, plenty of pillows/blankets, plus a TV and DVD player if you feel like it. Oh, and a grill on the back deck! I grilled steaks our first night there. For ~$155/night, you get a ton of value here. I can't wait to go back! It's a great place to stay if you're heading down for the winery trail.
This place is awesome. A quaint surprise just a few minutes from Carbondale. The cabins are very nice, very clean and has everything you could possibly need for a romantic get away. If you need a little time away, I would highly recommend
My fiance' bought me a gift certificate for Woodland Cabins for Christmas. We were able to cash it in last weekend. Well.. I should say, she THOUGHT it was last weekend. Turns out, we drove four hours to find that our cabin was in use! We got nervous and called the number on the card. Their customer service was spectacular and helpful. They just happened to have a free cabin next door that we could use. It turned out that my fiance' had written down the wrong weekend and the owners of WC made it no problem at all. The cabin itself was beautiful inside and out! Everything was well laid out, spacey, tons of windows, comfy and loaded with amenities. We didn't know where to start- fireplace, giant deck, walk thru the woods, hot tub. fire pit, cozy couch with some cable or cook ourselves up some dinner? We chose to walk the grounds and were rewarded with seeing a slow moving opossum, a bunch of deer, a skunk and tons of birds. It was very relaxing. At the end of our trip, freezing rain had come thru and stranded us in the cabin. While i was kind of hoping we'd just have to stay another day, the owner called us a tow and pulled us out very quickly. He even covered the tow charge! The cabins are very comfortable and relaxing. They're build quality is top notch too. But it doesn't stop there. Their prices are reasonable and their customer service is the stuff you can write business How To books about. We'll be headed down again as soon as we can to finish off the second half of the wine trail!
excellent retreat. so serene and quiet. i really had a great time there. really would recommend this to anyone who just wants a weekend out. it was well-priced, the cabins were completely welcoming and well-equipped with amenities including generous cookware and spice cabinet. Loved the hot tub and Jacuzzi. They even have cable if you really want to watch TV. Also, owner (Penny I think) is very sweet. We broke a glass and she said it was okay and didn't charge us. Why does that have to happen when you're a guest?
Post a Review or Check Out More Reviews at….